All three times I've been the to the Tetons, I've had my eyes set on big summits - either the Grand Teton via Exum Ridge, or the Middle Teton. It's always been mostly the same trip. Arrive at Jenny Lake, get the permit, and then start hiking the trail head to Garnet Canyon. We'd then summit the next morning and hike down for another night before packing up and heading out.
This trip felt a little more relaxed. We car camped at Gros Venture campground a few miles outside the park. This bacame our basecamp for a bit of exploring in the park and river rafting on the Snake River.
Cascade Canyon is a nice hike, leaving from Jenny Lake, you have the option to hike 2 miles around the lake, or you have the option to pay $18 for a shuttle that will take 4 miles off an out and back trip.
We chose the hike for it's scenery, and low increase in altitude over what would be a 13 mile out-and-back hike.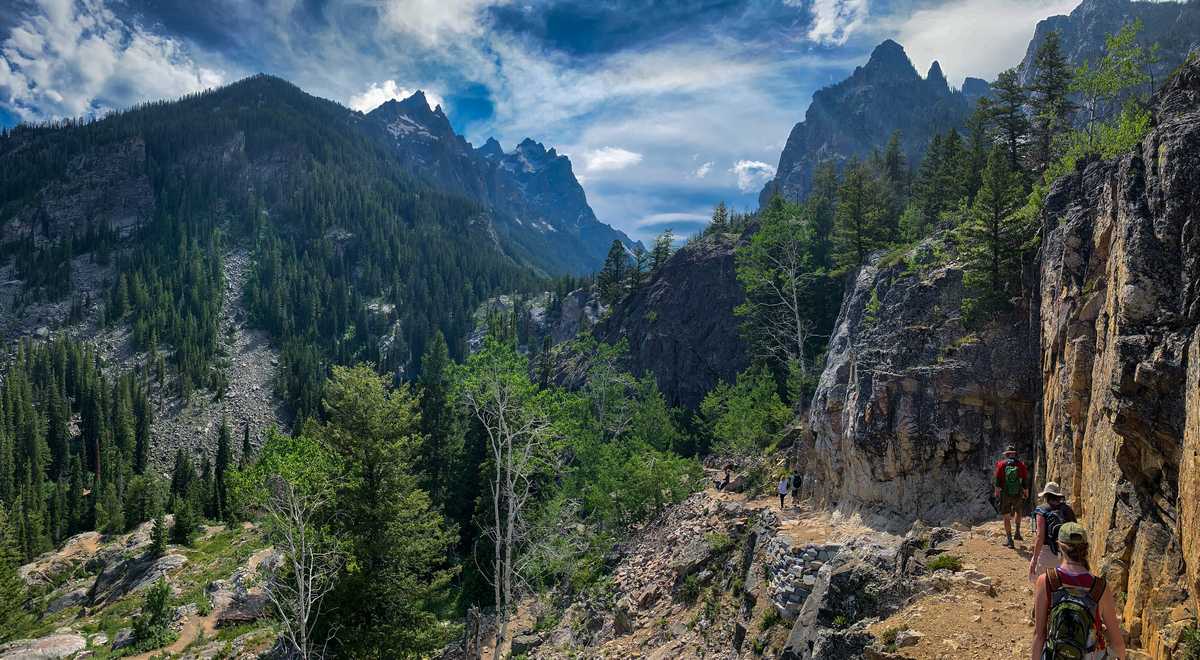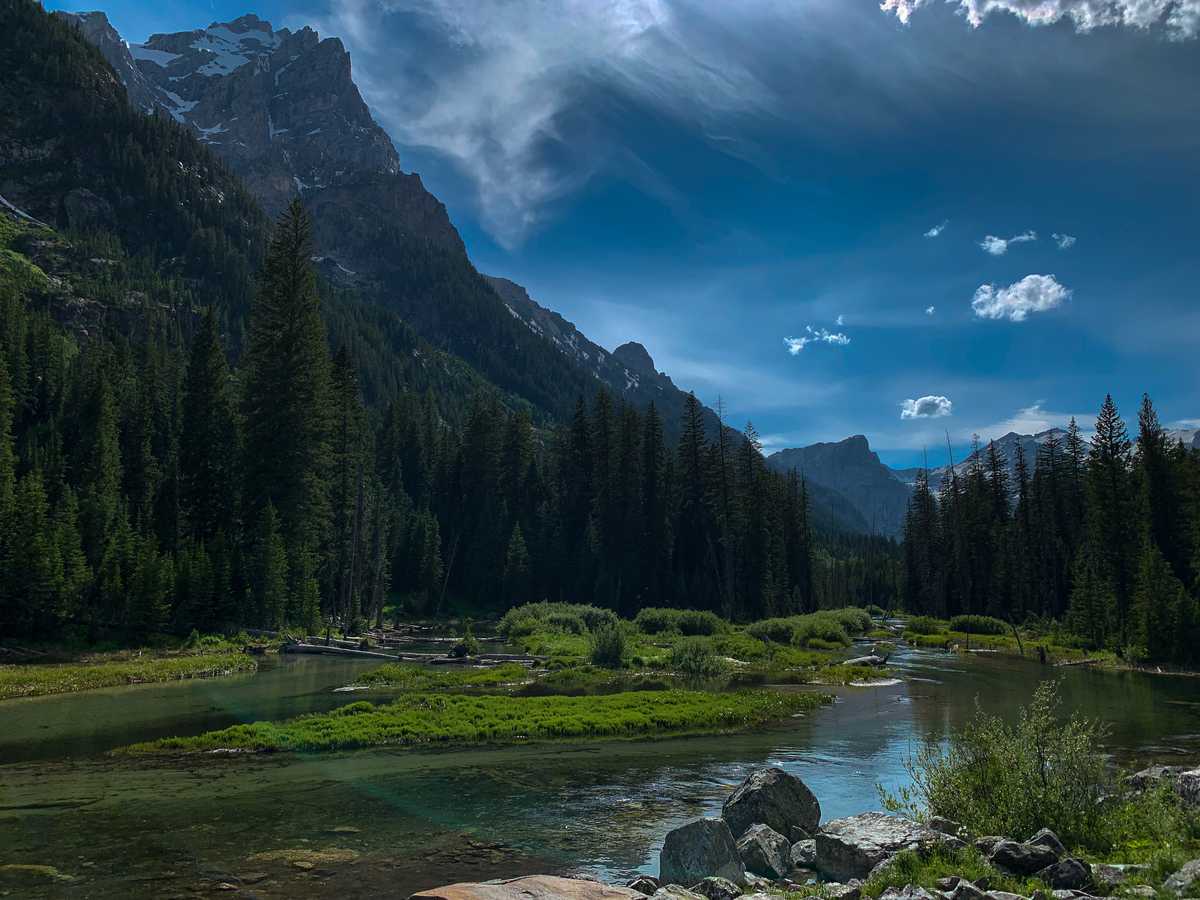 The hike is beautiful - you start out with an impressive waterfall and a beautiful viewpoint. As the trail heads up Cascade Canyon, there are falls on each side, with water moving down the canyon. We saw two large bull moose and heard several reports of bears along the trail.
The largest peaks of the Tetons come into view the further up the canyon you go. I couldn't help but think about climbing them again as I looked up from below. But was also glad that I was taking the easy, beautiful and scenic hike this time.
We even took the ferry across the lake to shorten our return by a few miles. I didn't even feel guilty about it.