In late winter of 2014, I committed to climb Mt. Rainer for the second time - I did so initially with much apprehension because I didn't feel I was in shape this year, and partially I think because it is just brutally hard. But, climbing mountains is an amazing experience, so how could I not?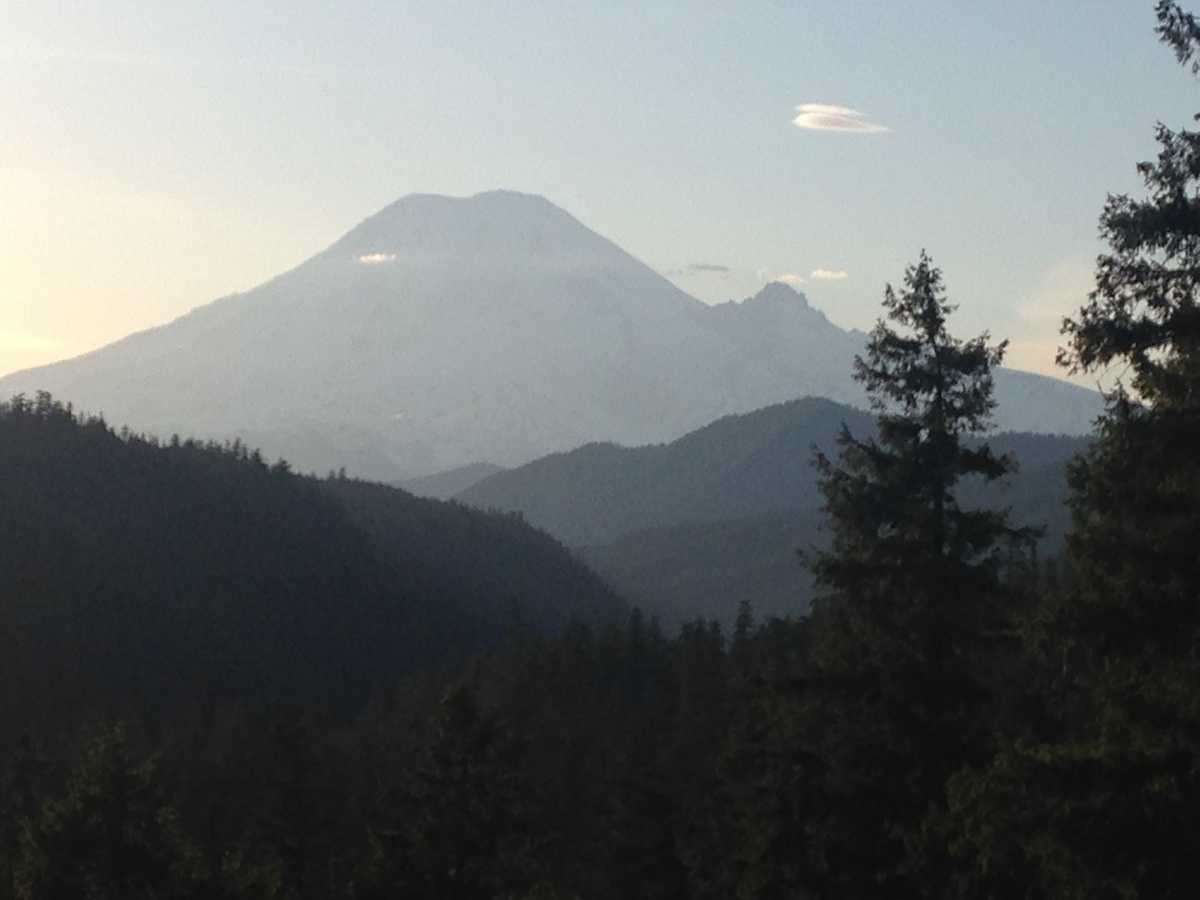 Mt. Rainier as it appeared when we arrived to the national park on our long road trip from Utah.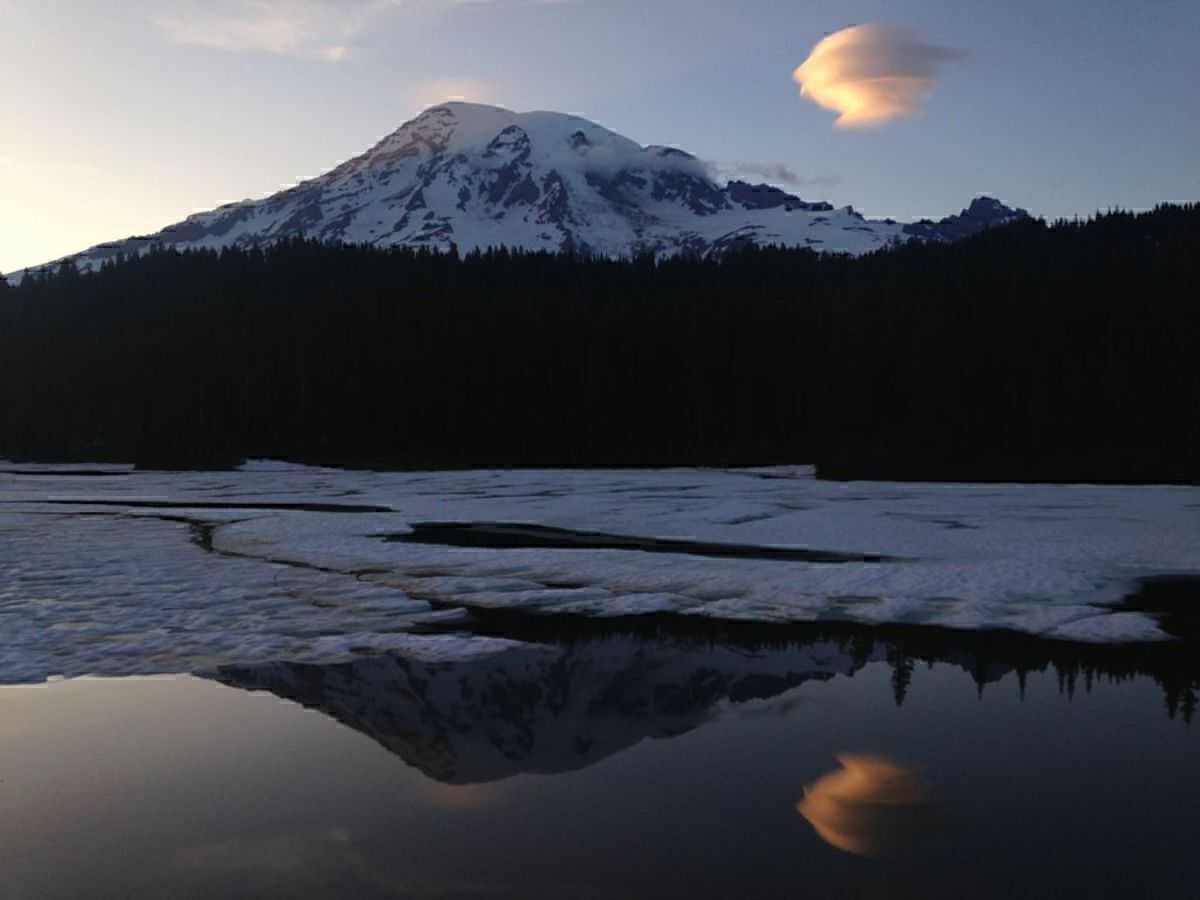 A lenticular cloud was forming over the mountain as we arrived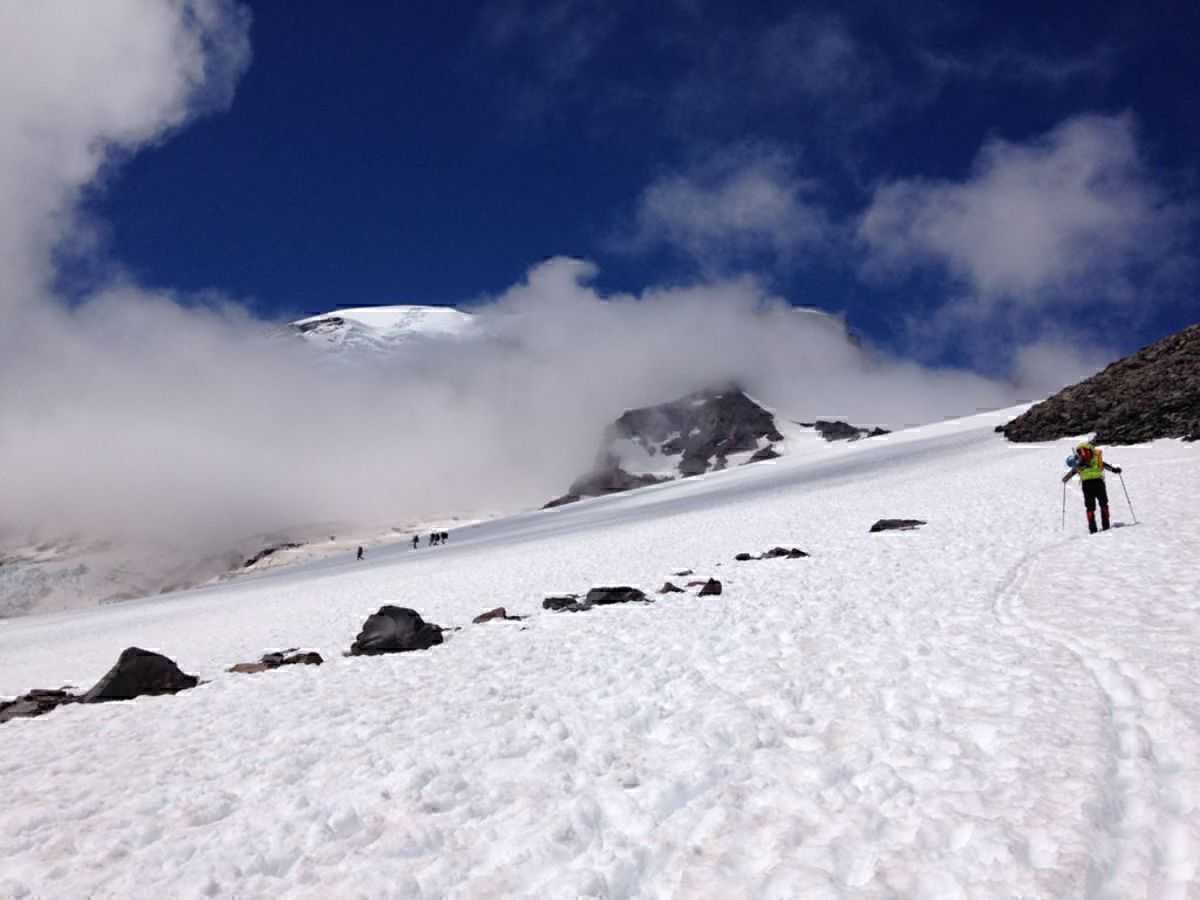 Hiking up the Muir Snowfield to camp Muir.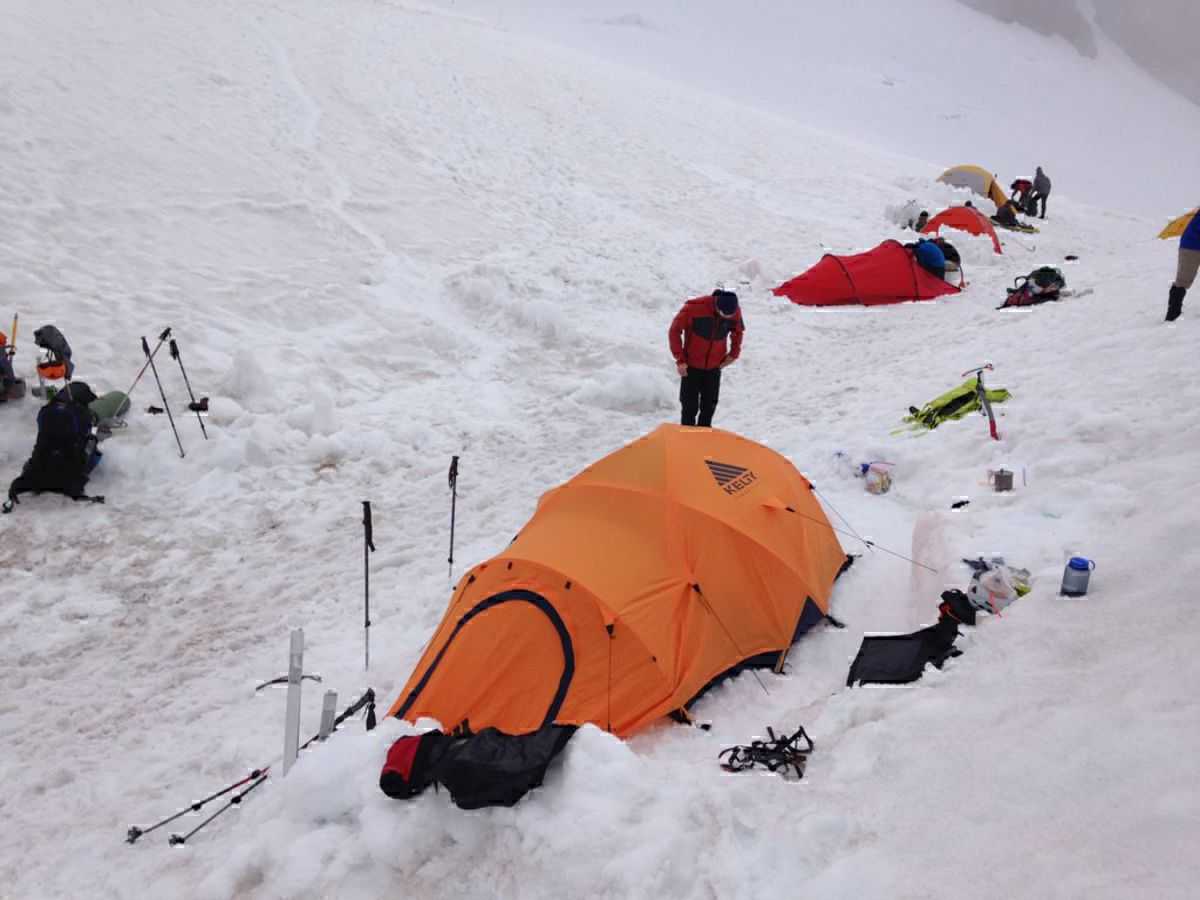 Our tent site at Camp Muir.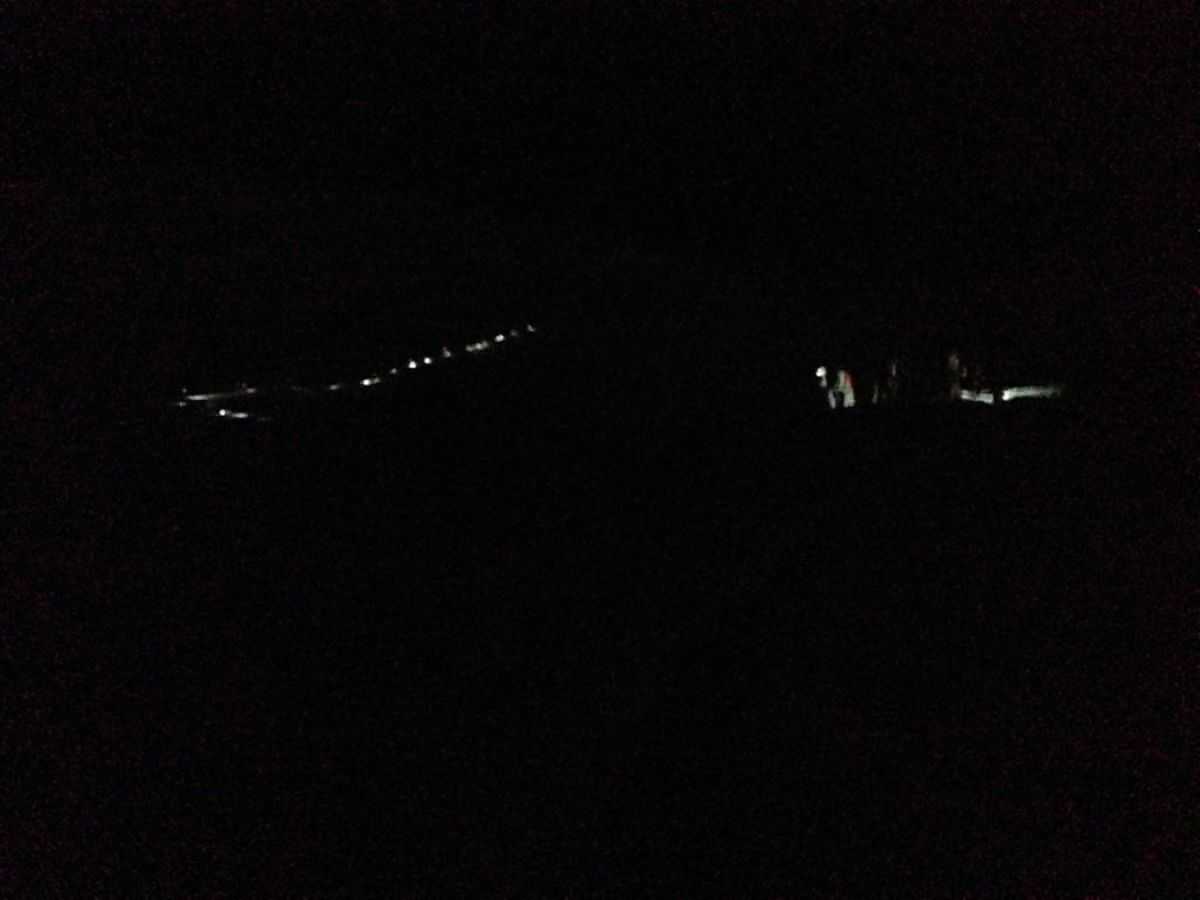 Starting our climb at 1:30, already a train of lights headed toward Cathedral Gap to begin the climb.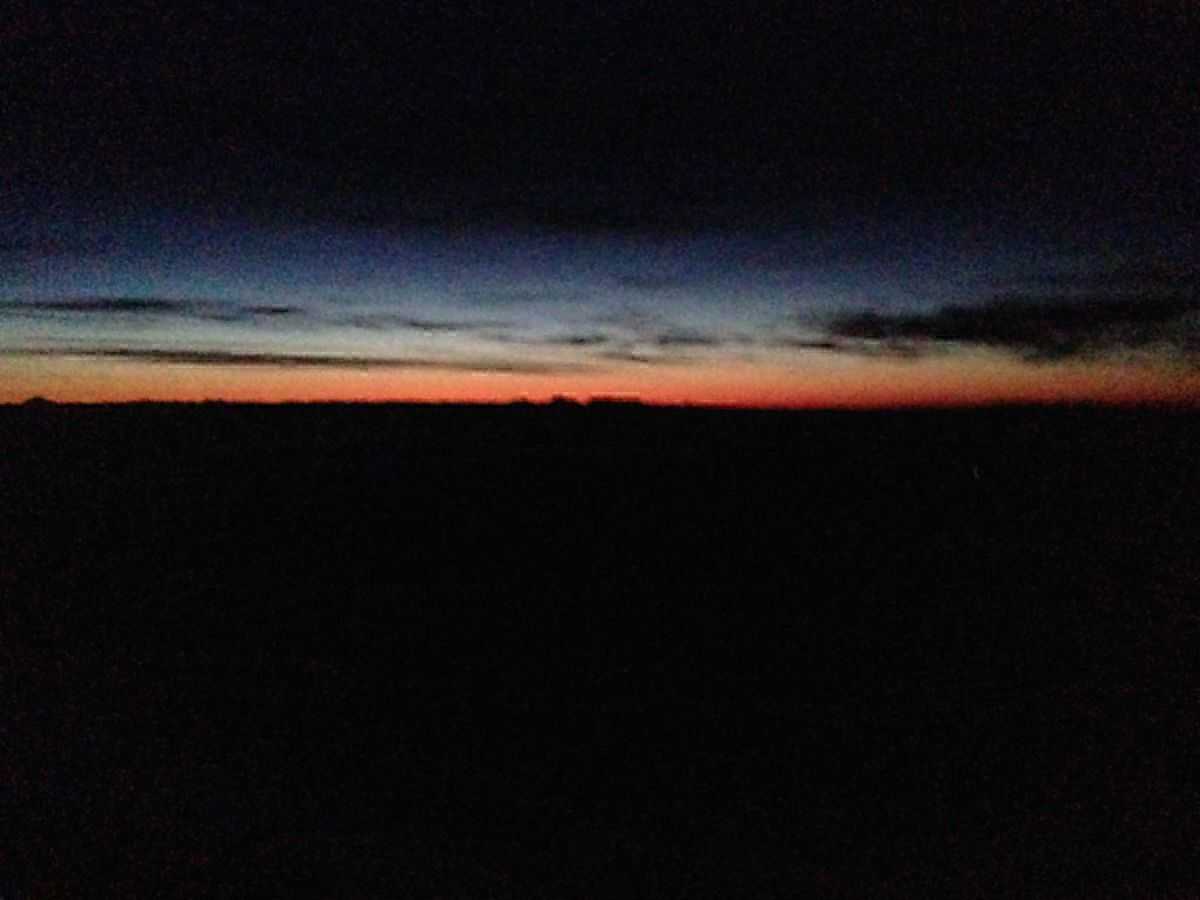 Sun below the horizon for the first couple hours of our summit climb.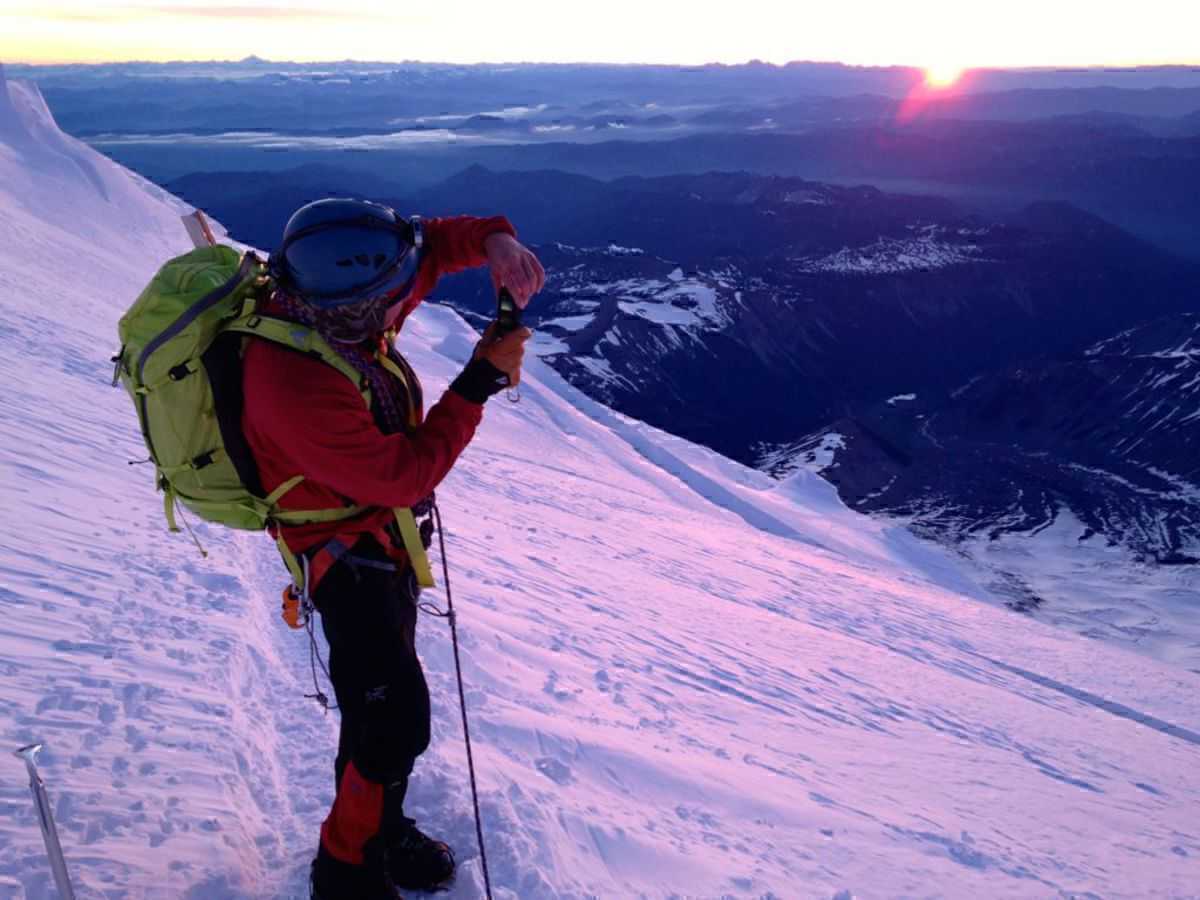 Sunrise at 5.00 am. We're at about 13,000ft on the mountain.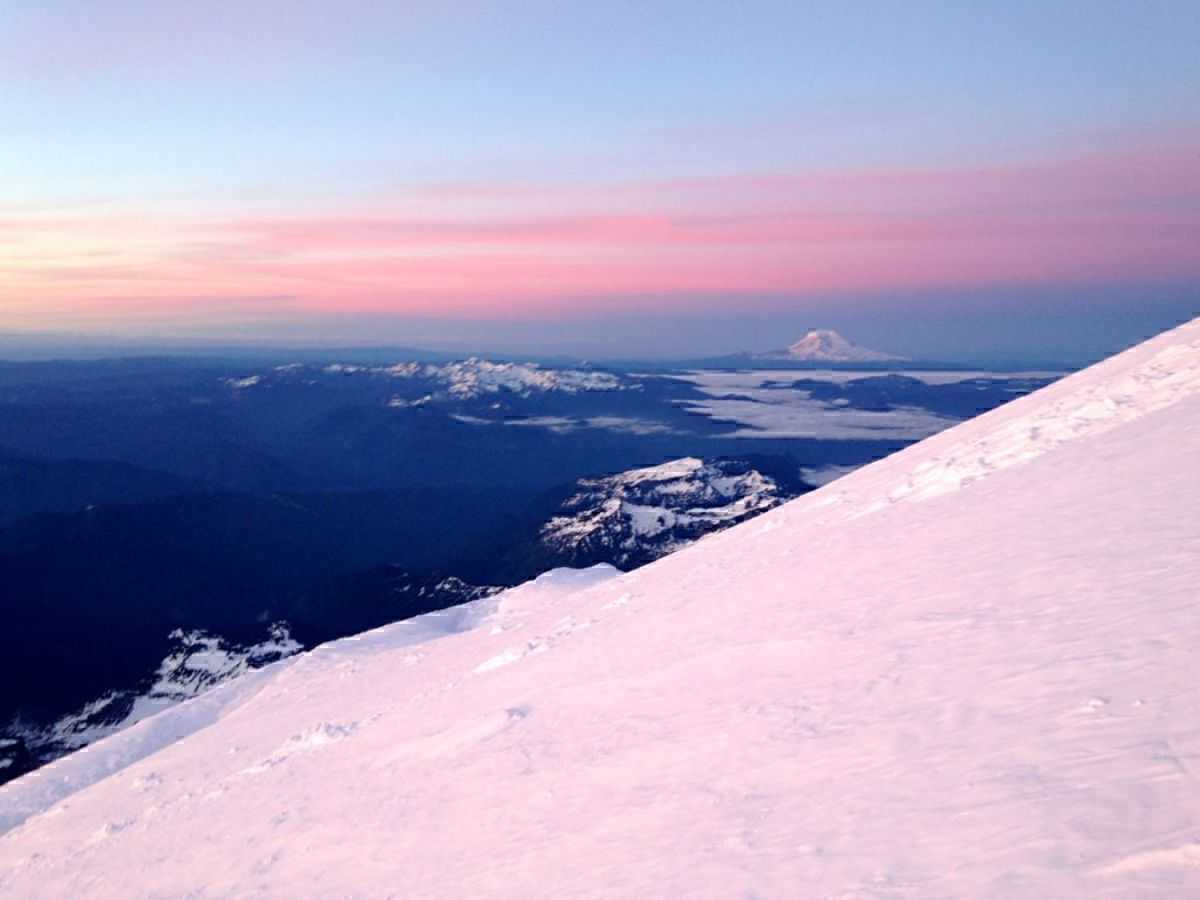 Mt. Adams on the horizon.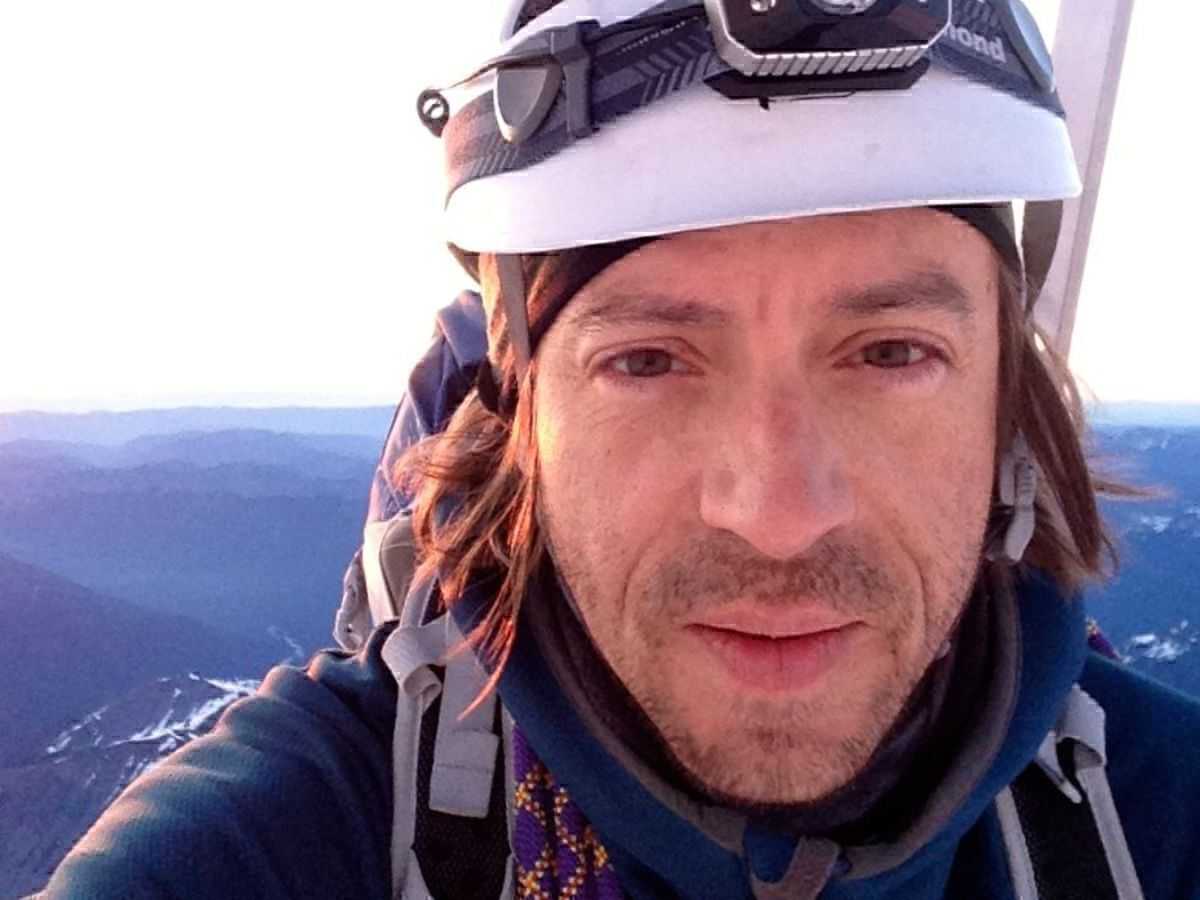 A selfie at sunrise.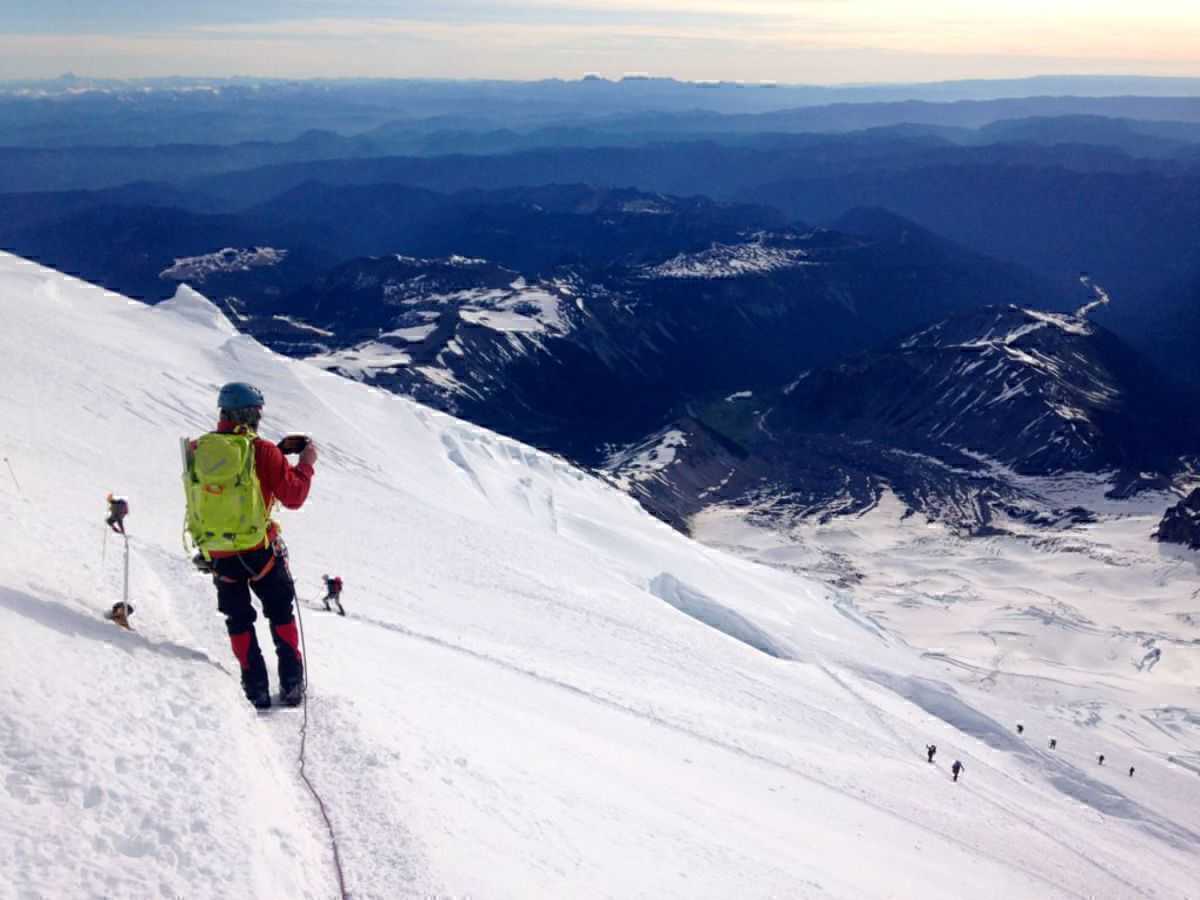 Rob stopping for a photo on the way down. Several climbers were still on their way up the mountain.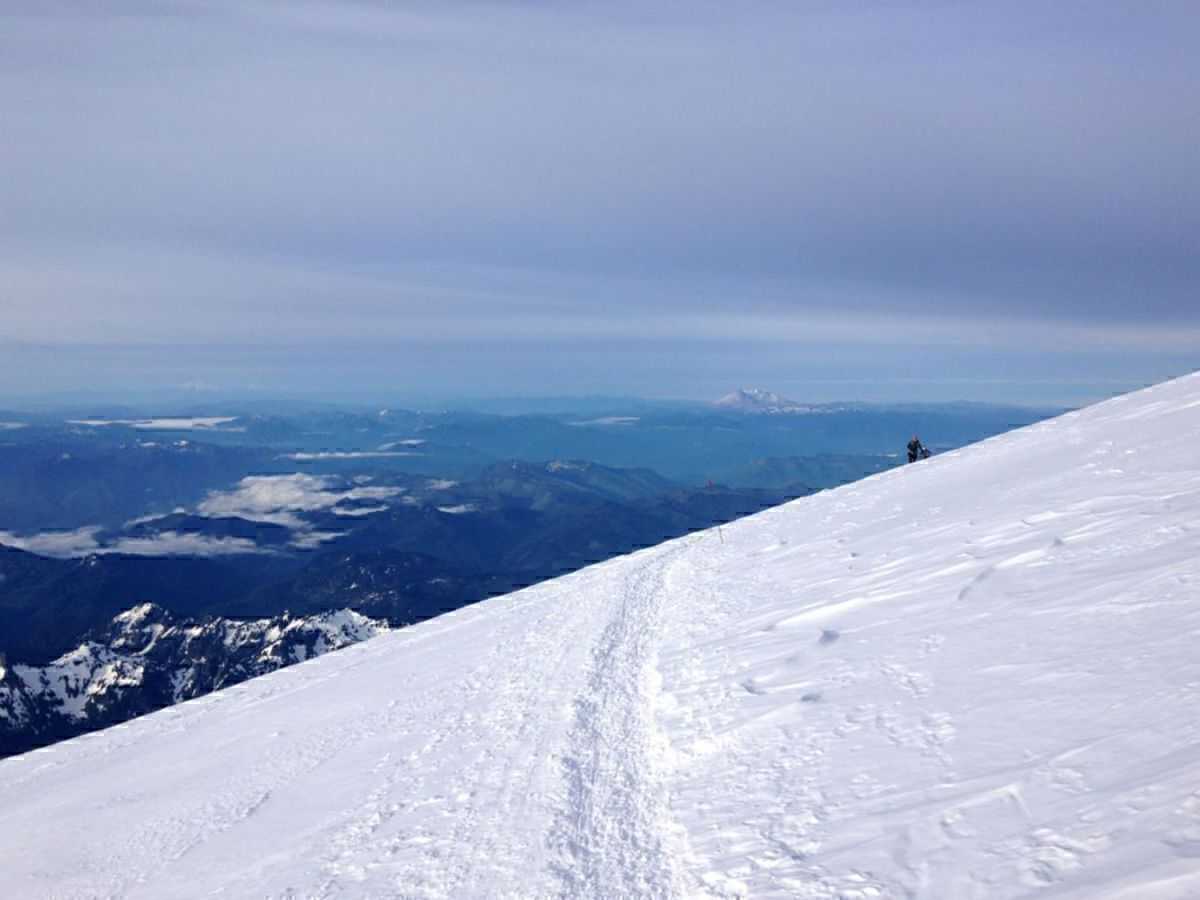 Nice view of Mt. Saint Helens in the background on the way down. Also a great view of the well marked bootpack up the route.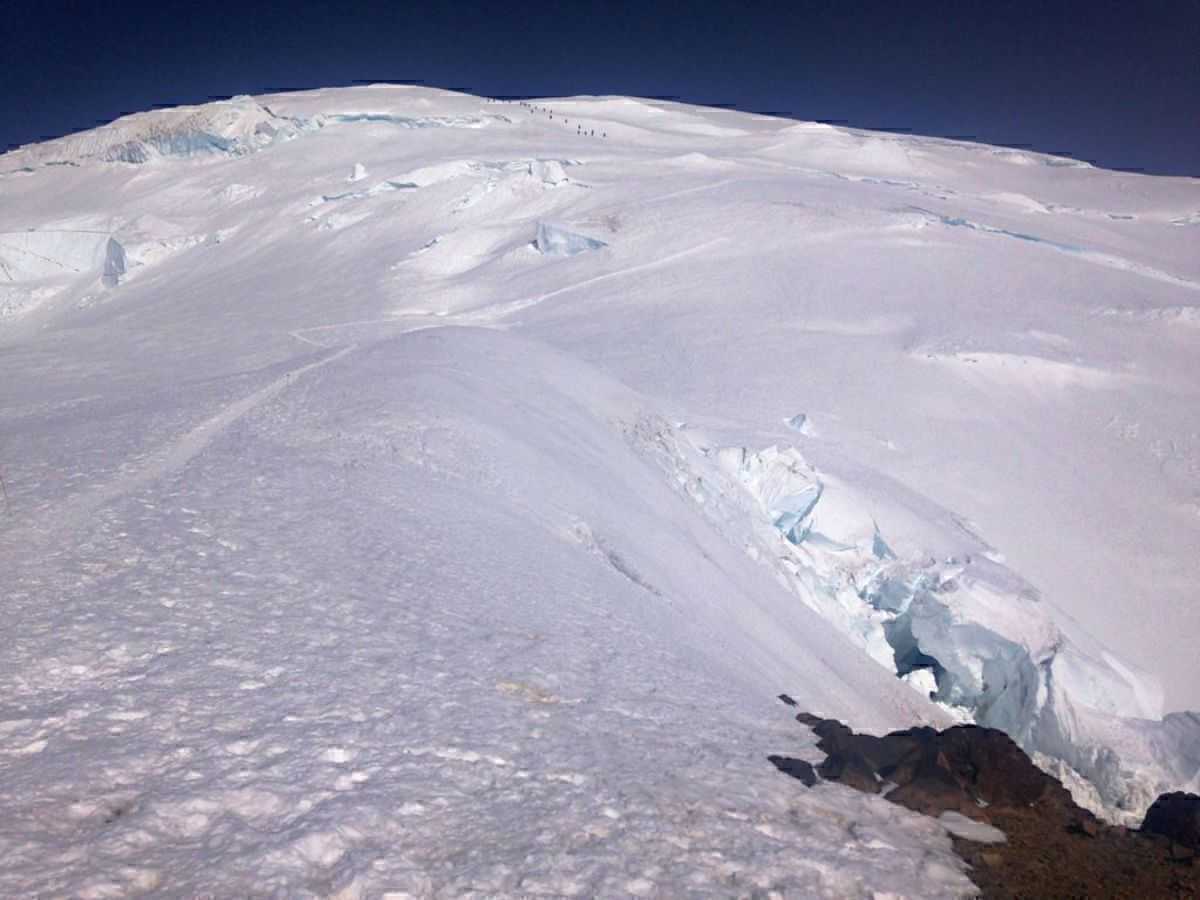 At the top of Dissapointment Cleaver looking back up towards the summit. Line of climbers either coming down or still going up.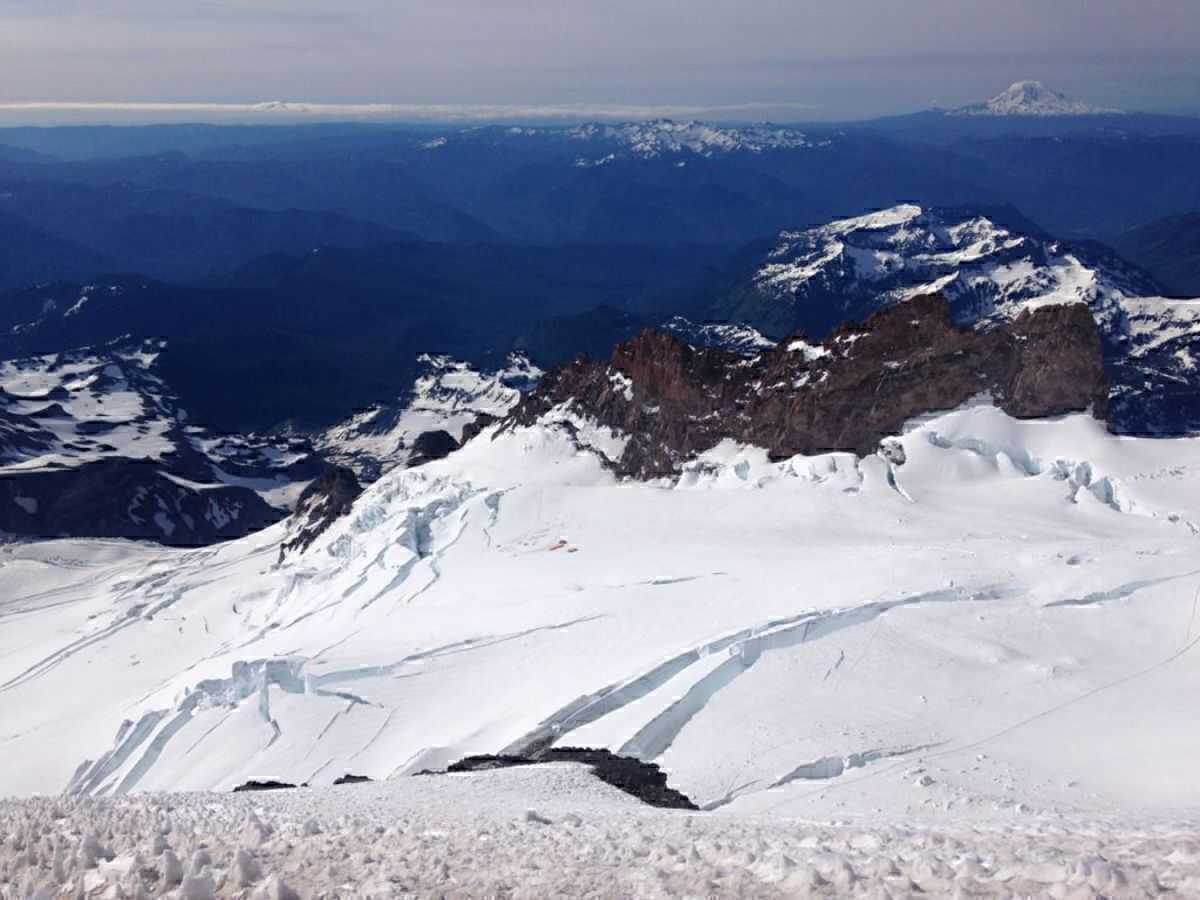 Looking down on the Ingrahm Glacier with Ingrahm flats in the distance.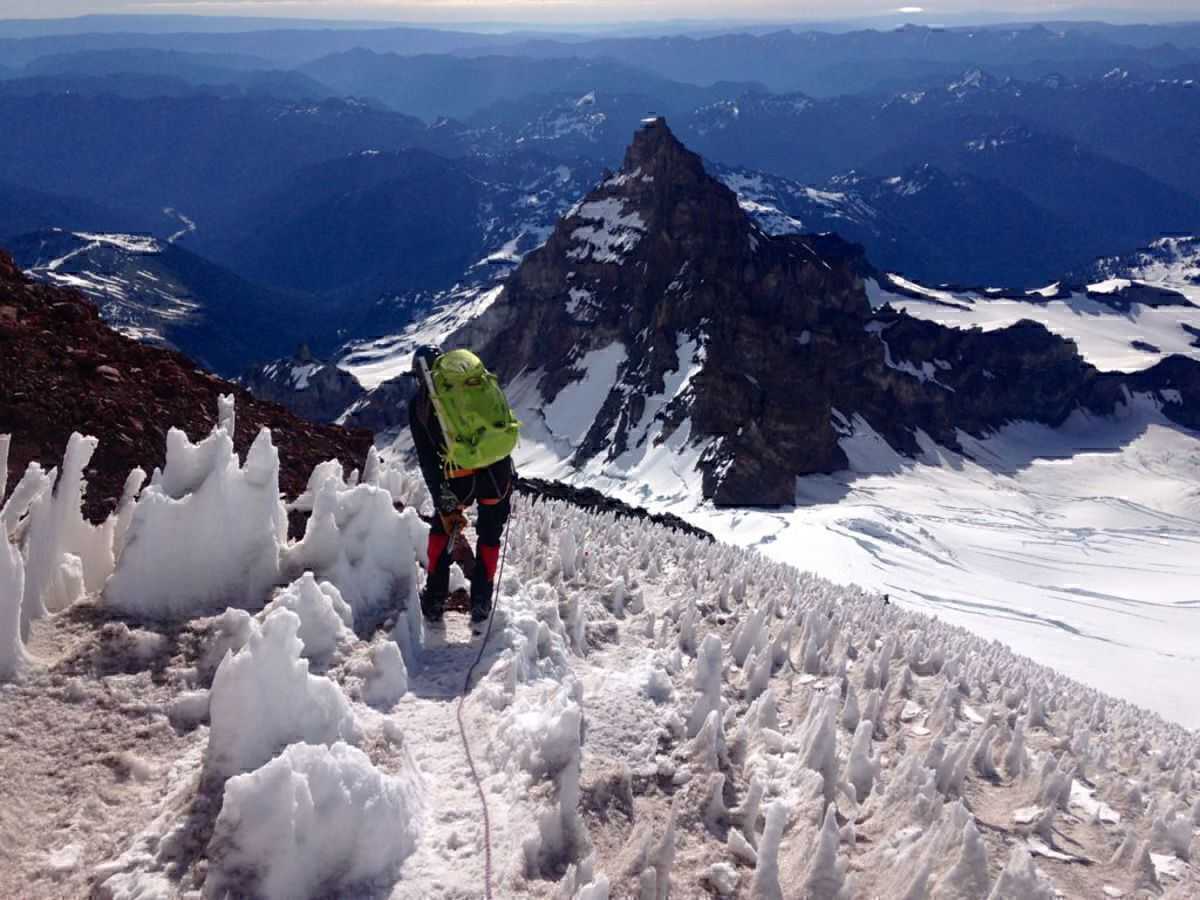 Interesting snow formations on Disappointment Cleaver. Rob is massaging a sore t-band with the ice pick.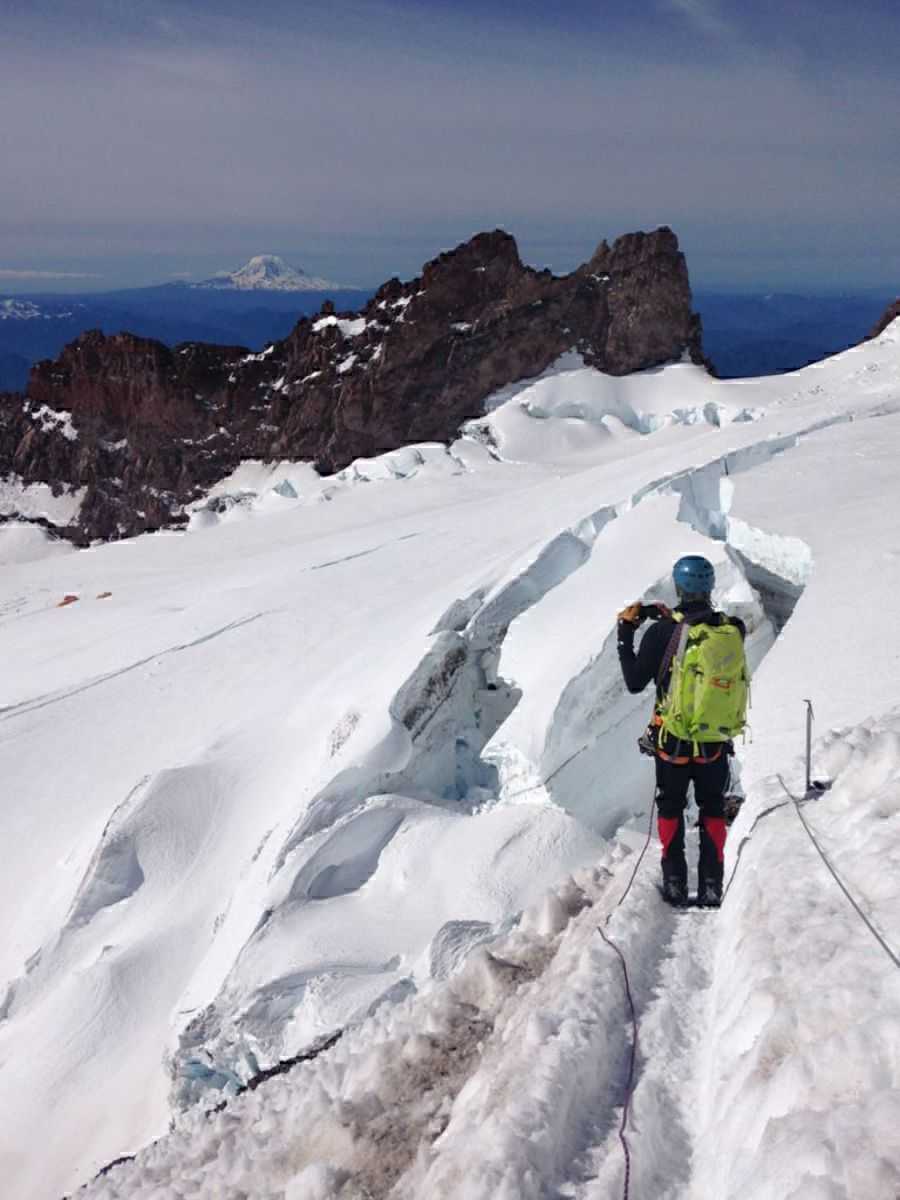 Looking over the Ingrahm glacier coming off Dissapointment Cleaver.
Another shot, just at the end of the rock and dirt section of the Disappointment Cleaver.