I had the opportunity to go to Las Vegas this past week and do a little rock climbing at Red Rocks National Conservation Area. Red Rocks is just a few minutes outside of Las Vegas, a desert canyon made up of red and white sandstone with beautiful views and world class rock climbing.
When passing through last year, I climbed a few simple routes, but wanted to try it again, and mostly wanted to stay on the outskirts of town, and avoid going anywhere near the city part of Las Vegas.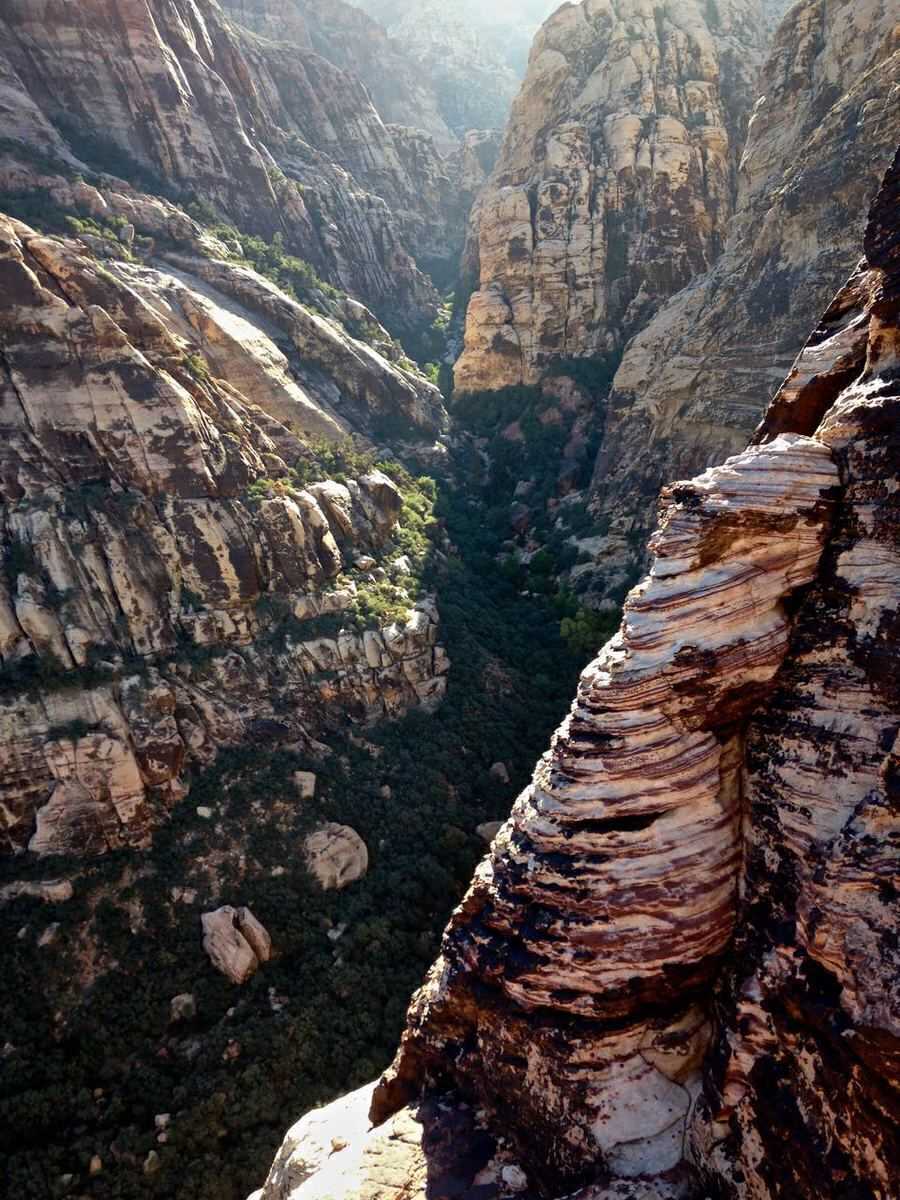 looking up Pine Creek canyon just before the sun dropped below the ridgeline.
I met up with Matt, my climbing partner for the day, and we decided to climb a classic route in the Pine Creek Canyon area called "The Cookie Monster."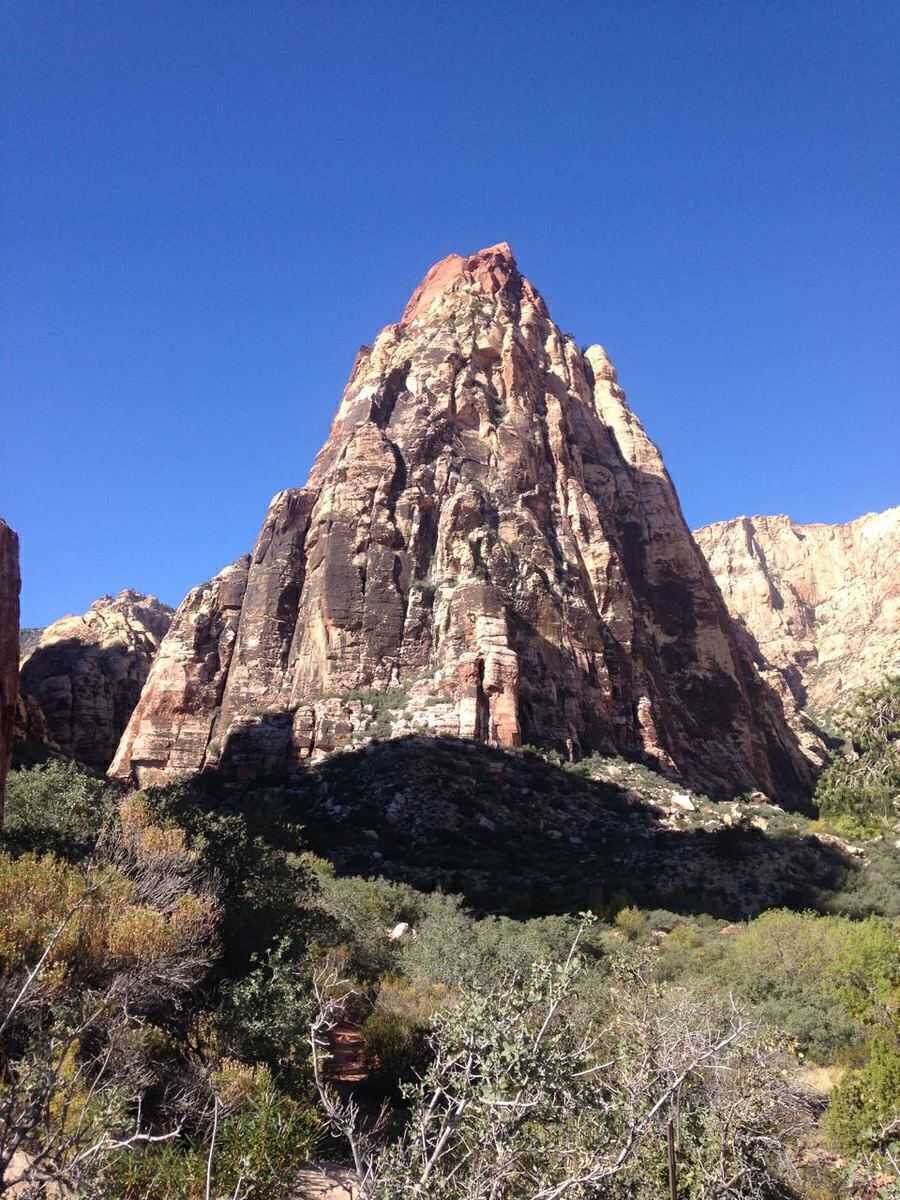 The Cookie Monster route follows the second diheadral line on the left of Mescalito.
This turned out to be a good choice, as most of the route was in the shade, as well as being an excellent, and super fun route.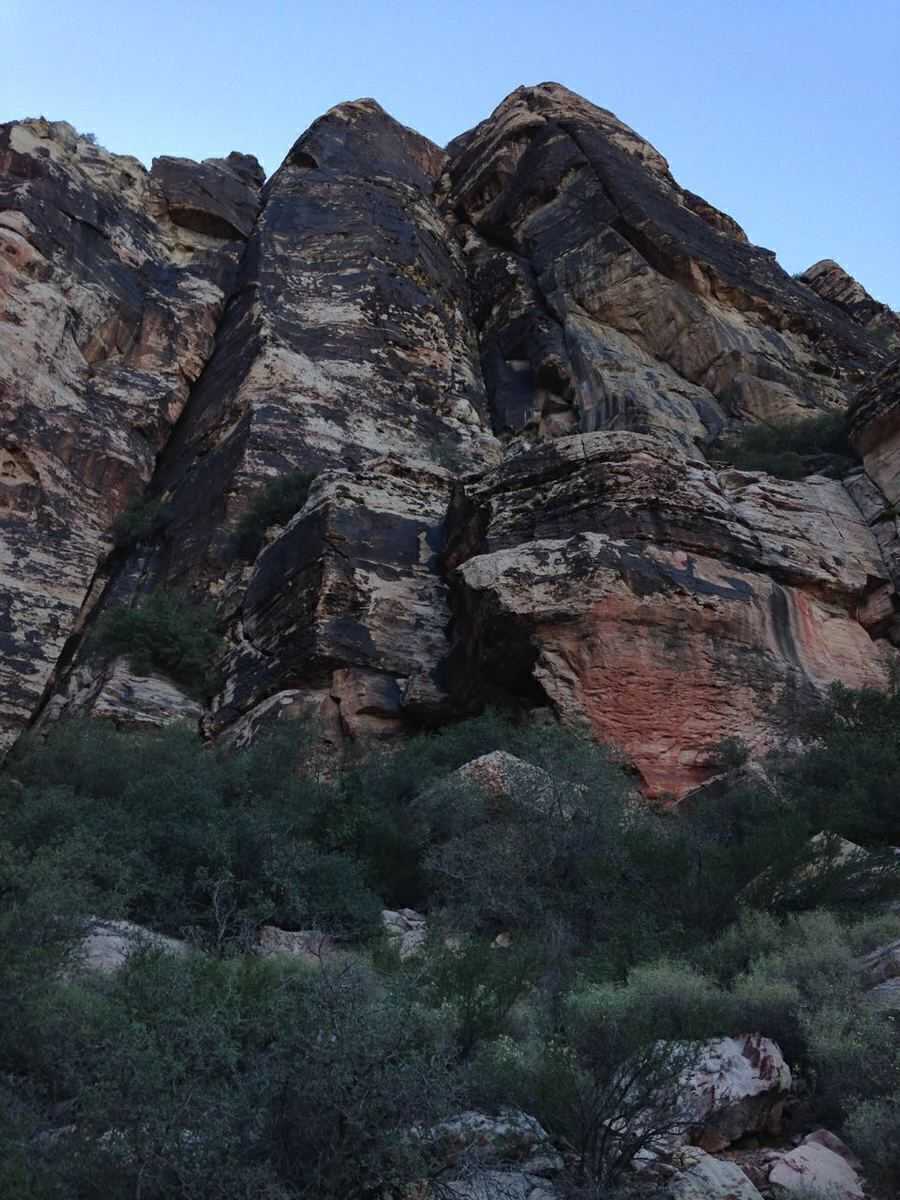 View of the Cookie Monster route. The route climbs huge jugs in a crack system.
I led 2 pitches, the first (5.6) and third (5.7). Matt Led the second and 4th pitch (part of the Cat in the Hat route. And we descended before finishing the final pitch as we were running out of daylight.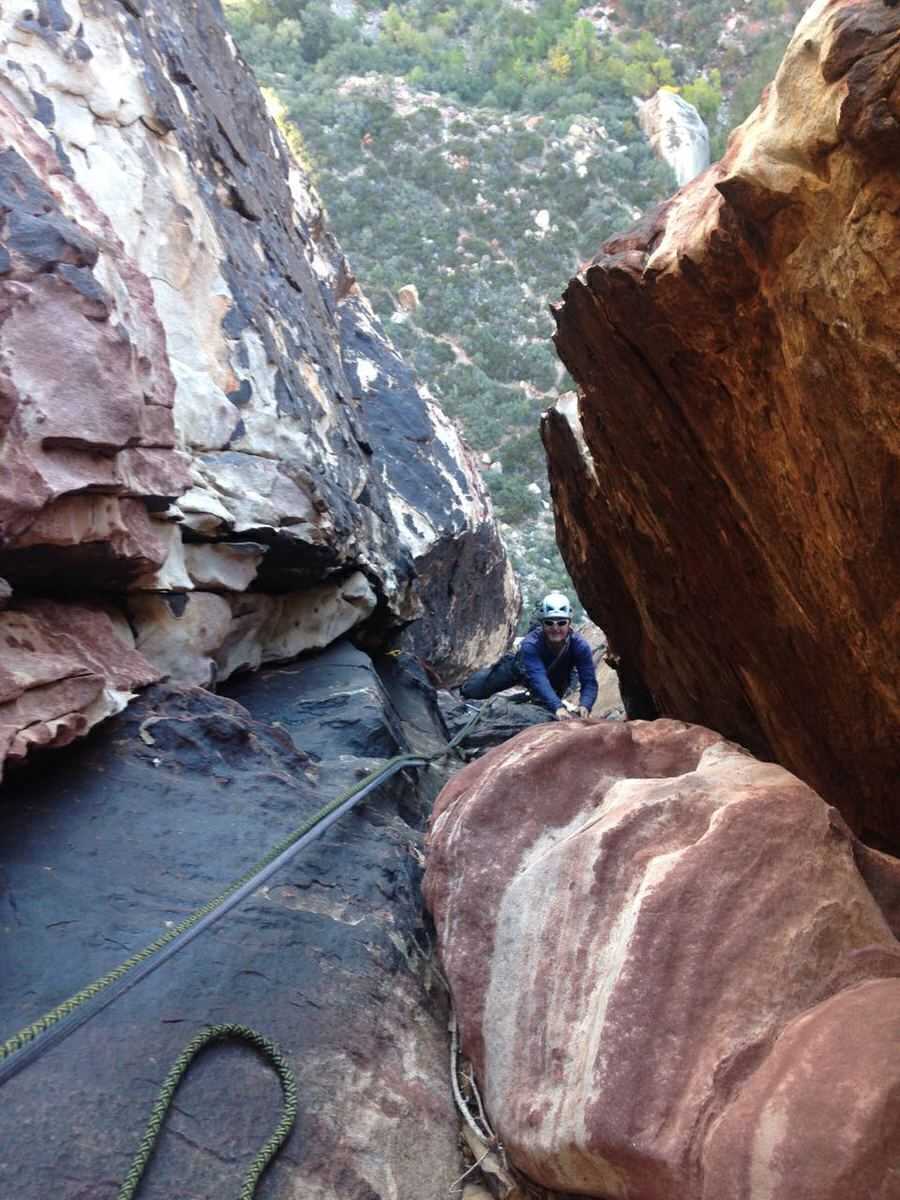 Matt coming up pitch 3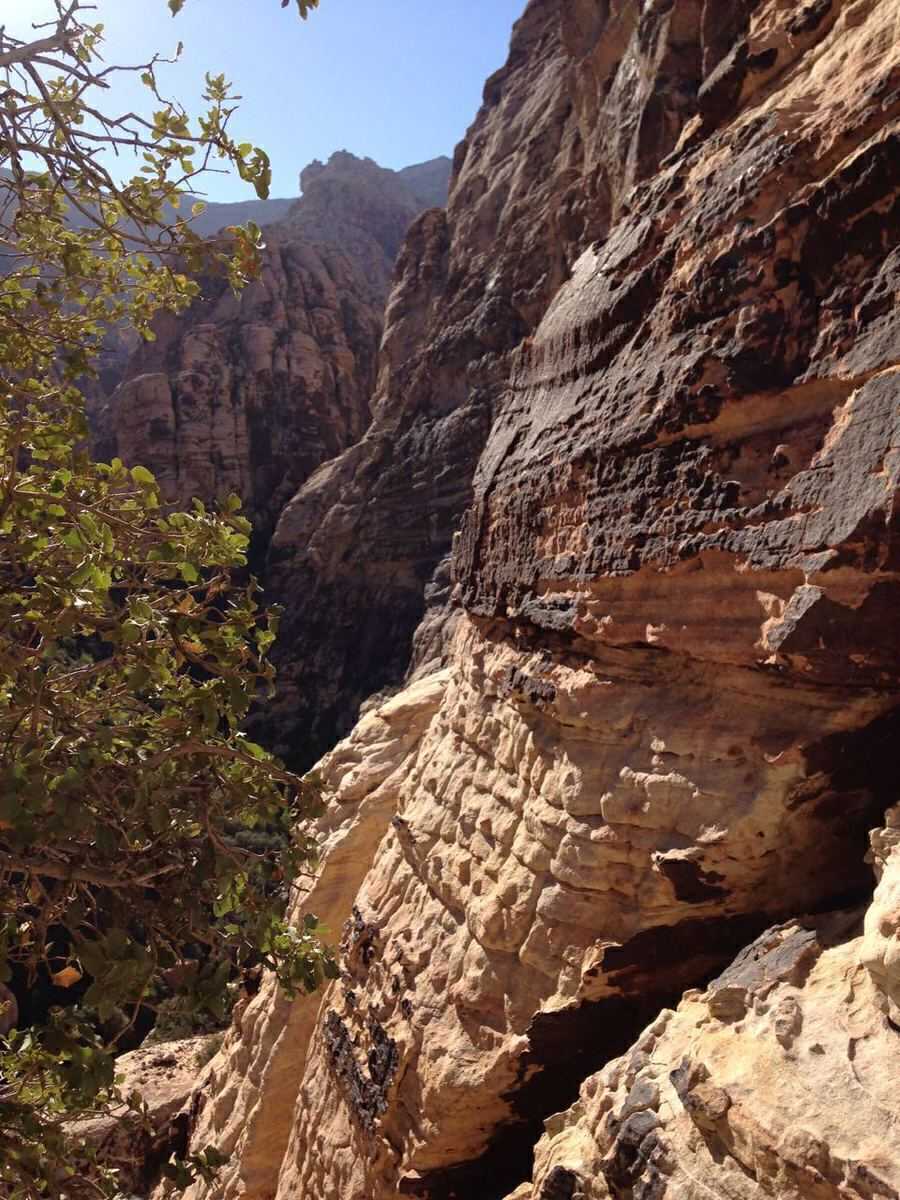 Looking up the canyon on pitch 4.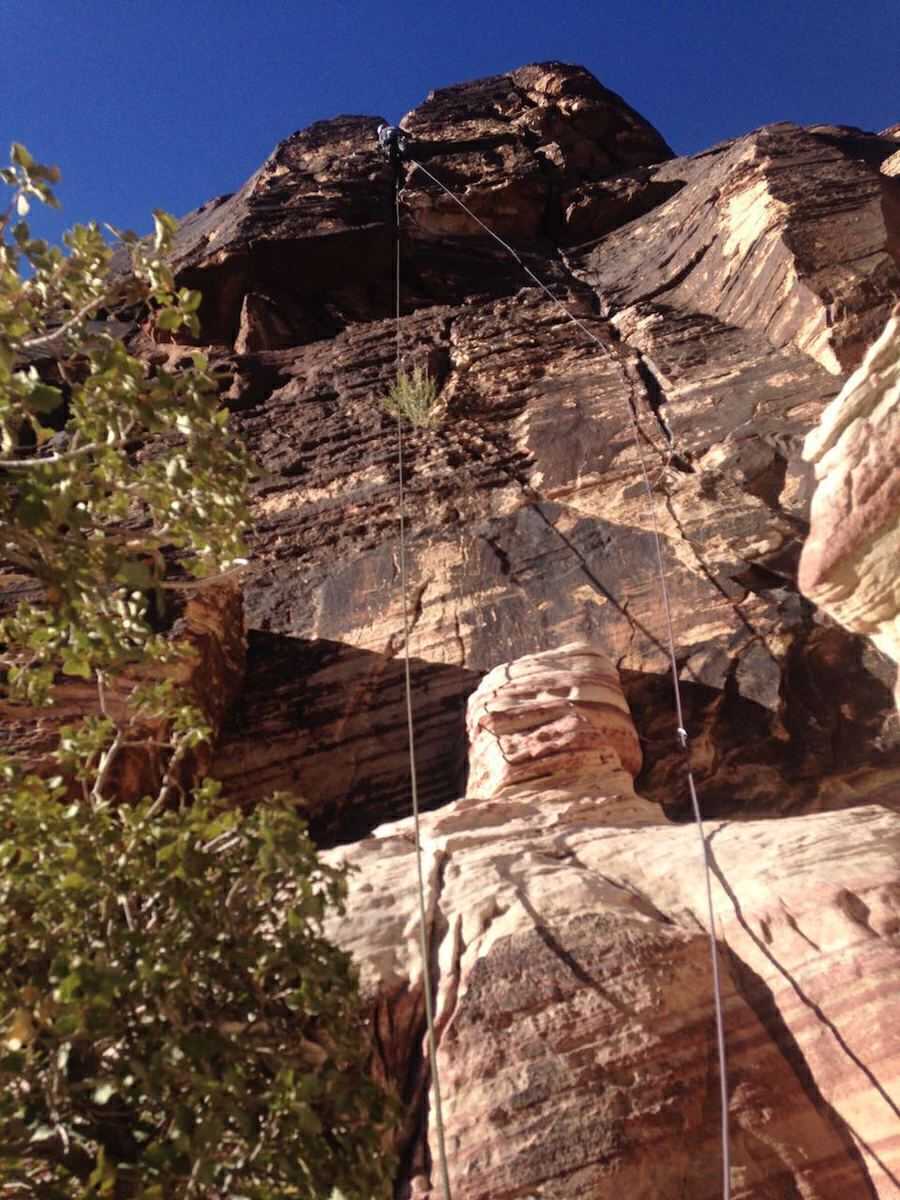 Matt leading pitch 4 – the route joins the classic "Cat in the Hat" route for the final two pitches.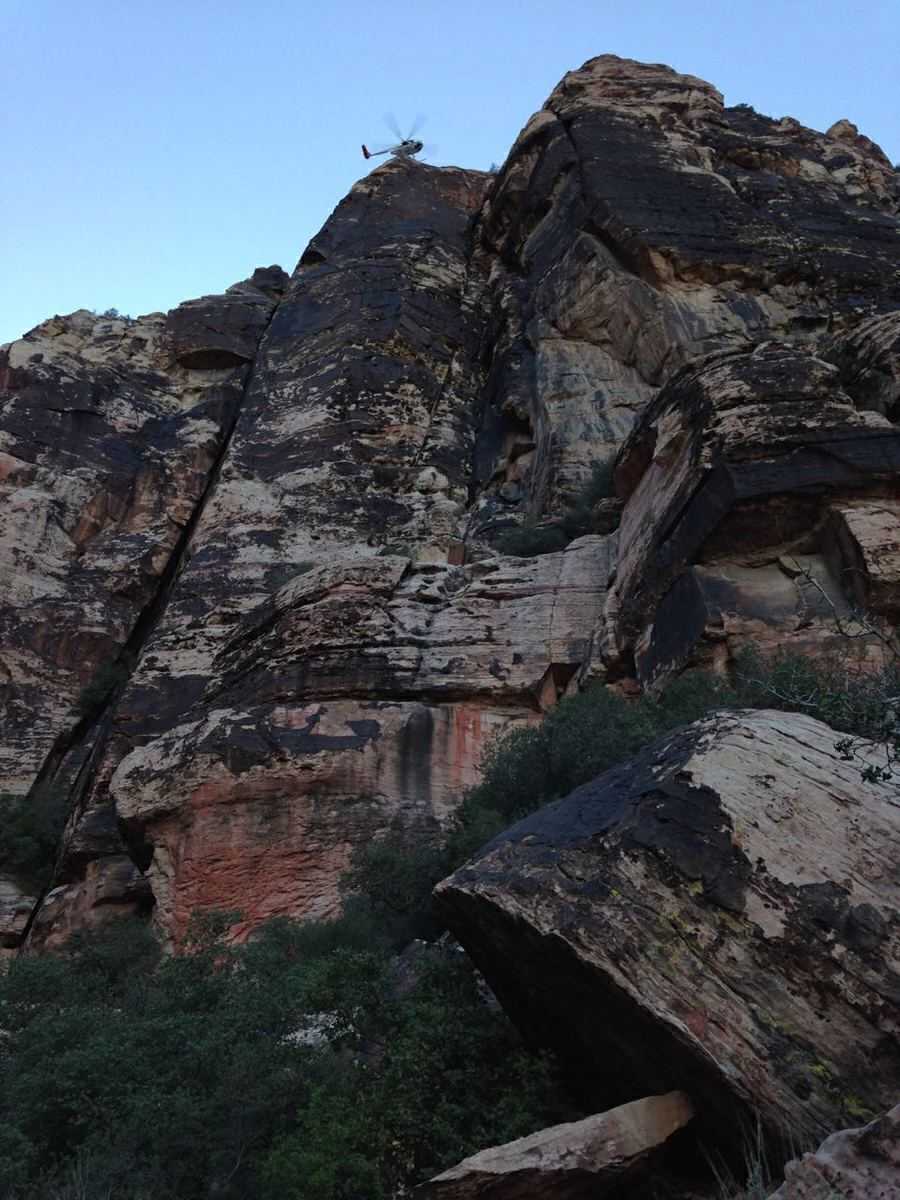 As we were finishing a helicoptor made a few trips up the canyon, and looked to be dropping someone right at the top of the route we had just climbed.