I'm not really sure where the idea of climbing mountains took hold in my life. At the end of 2010, I was invited by a friend to do a guided climb of Mt. Rainier. I had climbed the Grand Teton with him, and had a general interest in learning more about mountaineering. At the time, I viewed it as a "once in a lifetime" event, and something that would be an accomplishment I could remember.
Ten years later, I find myself on the summit again–more comfortable with my knowledge and skill than I've ever been, more aware of the beauty around me, and more physically destroyed than I've ever felt.
After arriving at Camp Muir and getting a bit settled in, I walked around the camp a little before retiring to rest before a possible summit attempt. Because of the conditions, I was fairly certain that we wouldn't be summiting in the morning. We had about 6 hours till our decided alpine start time 1:30am, and it was snowing, a bit windy and a complete whiteout around Camp Muir.
(This post is in progress - hope to have additional photos and a full trip report posted soon)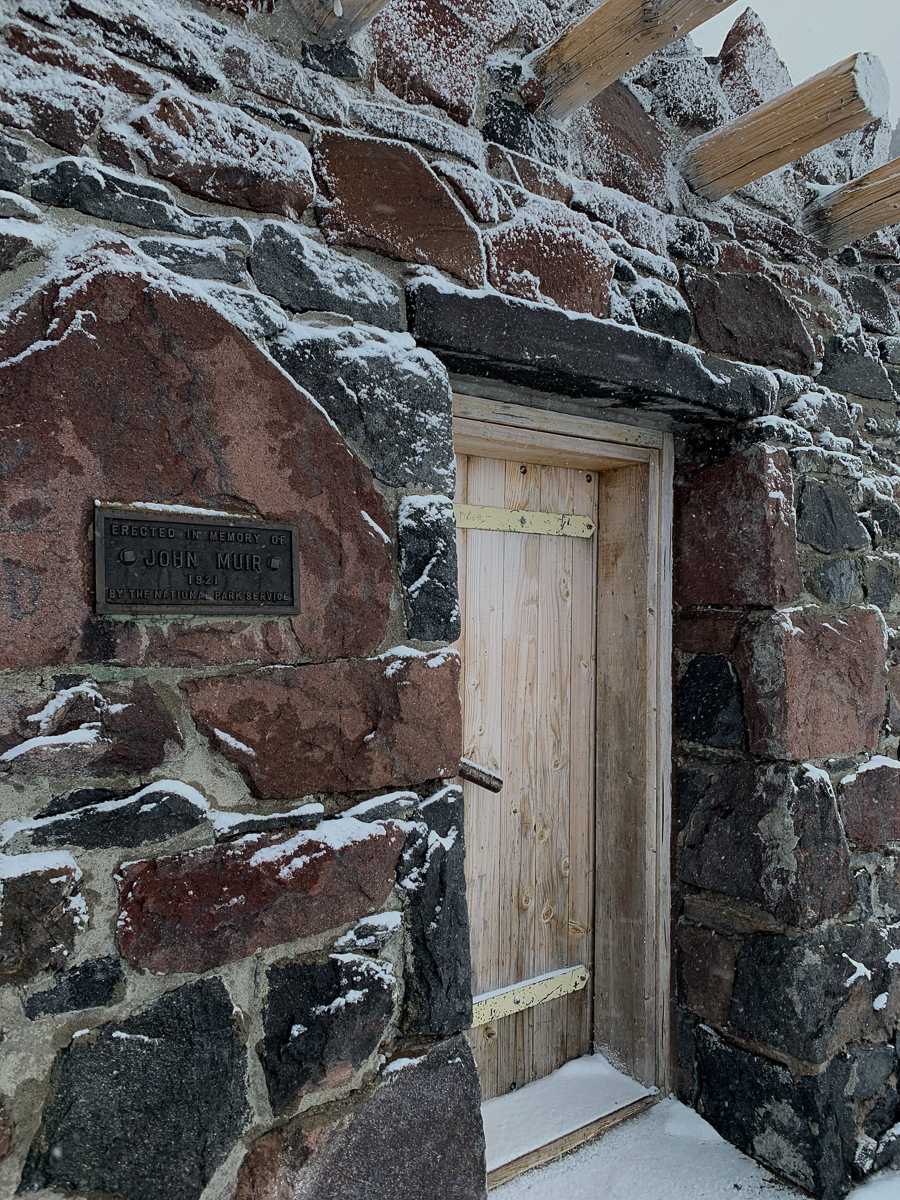 The public hut was built in 1921. It looks like a castle fortress overlooking the Muir snowfield. The walls are two foot thick solid rock. The amenities are comfortable, a stainless steel shelf for cooking, stalls for packs and gear, and platform bunks that will sleep probably 20-25 people.

Our first break at Ingram flats.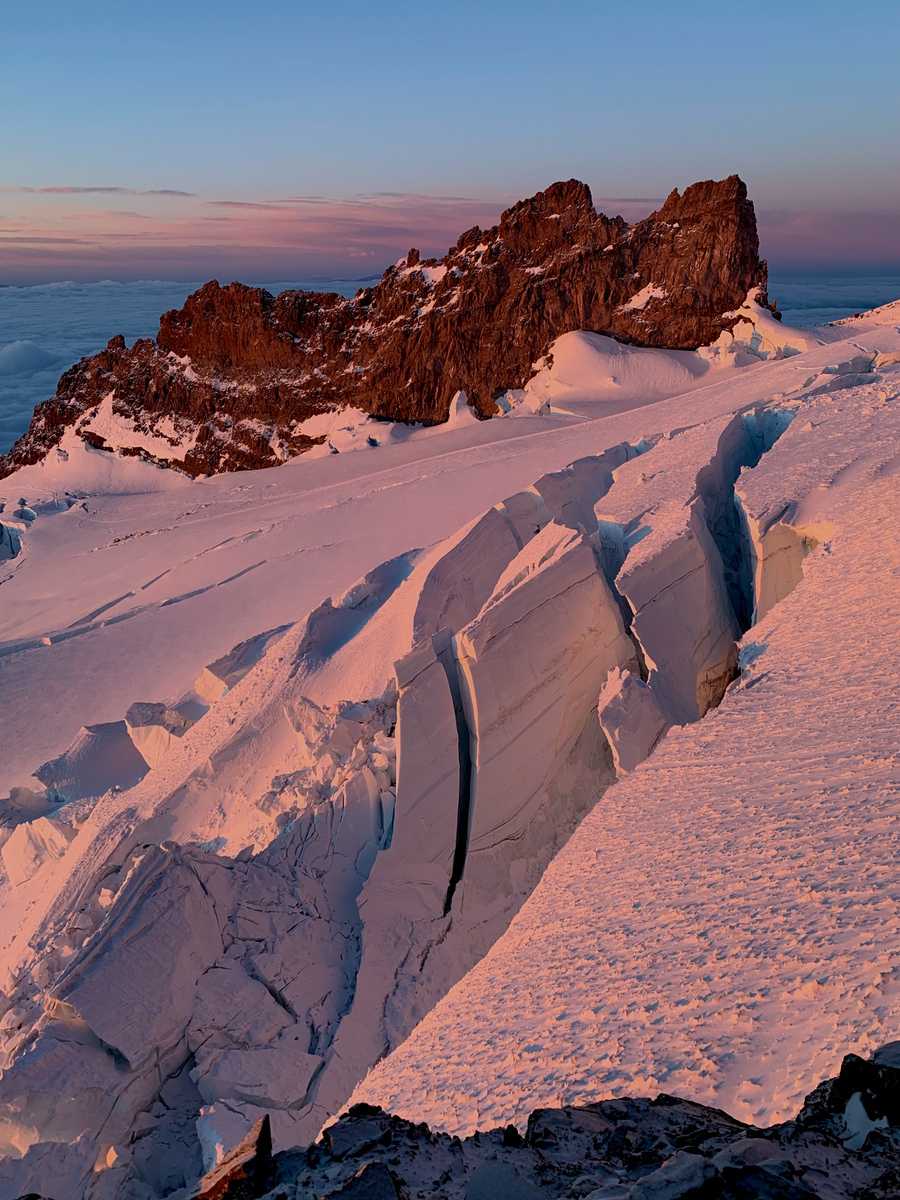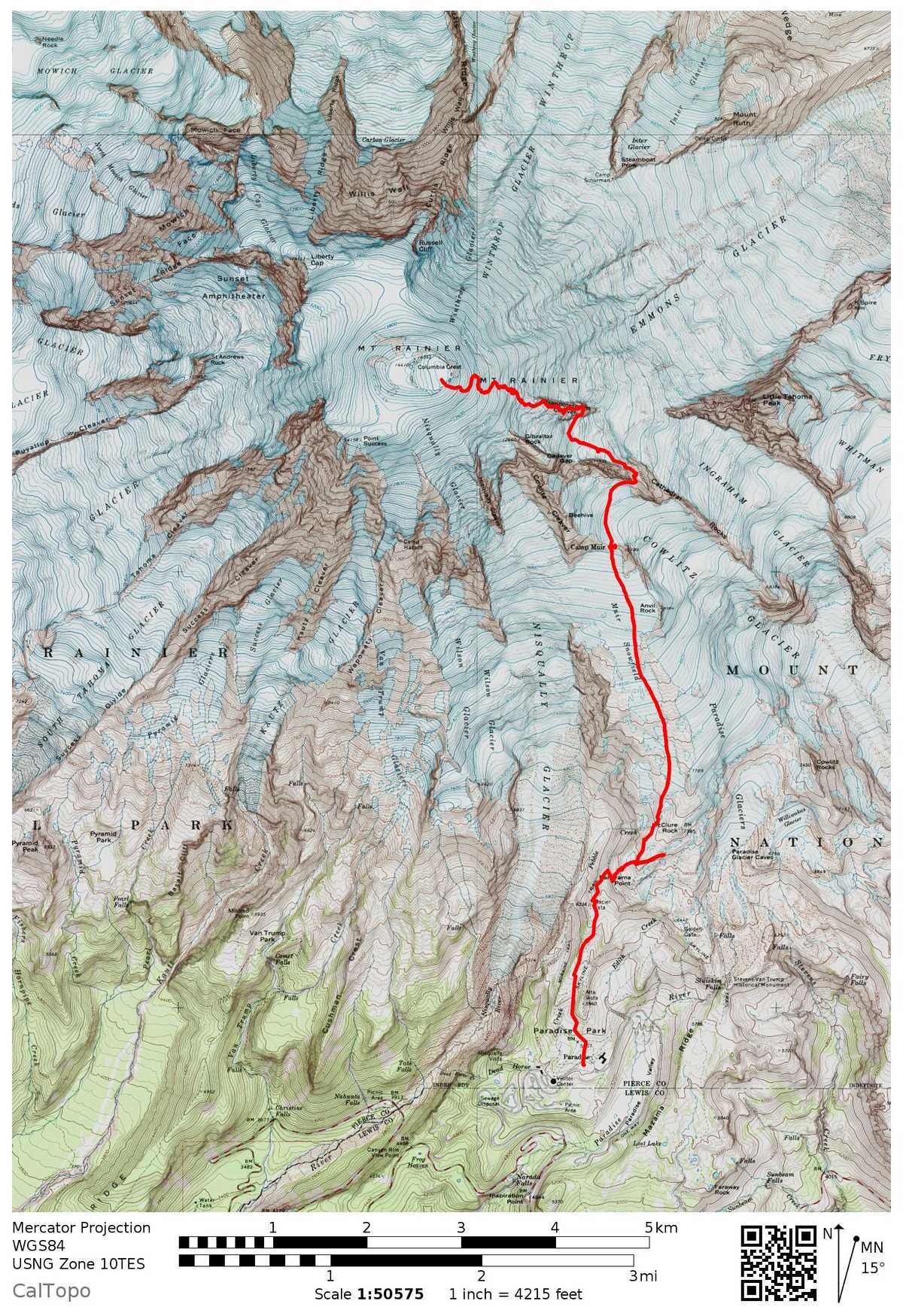 Our route from Paradise to Camp Muir to the Summit.